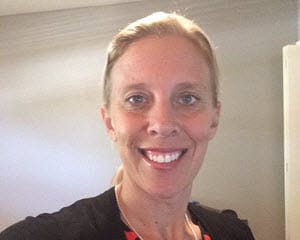 Ms. Spencer is an elementary school teacher at Pearson Online Academy. She started her teaching career in 1999 and has been with Pearson Online Academy since 2017. Ms. Spencer holds a bachelor's degree in elementary education from Bowling Green State University in Bowling Green, Ohio. She received her National Board Certificate in December 2006.
She shares her story below:
"I became a teacher because I wanted to make a difference in children's lives. It was my third-grade teacher who inspired me to become a teacher! Teaching is my passion, not just a job. Building relationships with my students and watching their love for learning grow is very rewarding for me.
I love working at Pearson Online Academy and getting to know my students and families from all over the world. I am proud and honored to be working for a school that allows students to pursue their dreams and find success! Our staff here is amazing and top-notch! I enjoy getting to know my students on a personal level and helping them reach their personal and educational goals. I enjoy working with students one-on-one in my LiveLesson room, in small groups, or during full-class sessions to ensure that all of them are learning at their own pace and that they are successful!"
In her spare time, Ms. Spencer enjoys spending time with her family, watching her children play sports, exercising, and traveling.
My favorite part about working at Pearson Online Academy is having the opportunity to really get to know my students and helping them reach their academic goals and have success.
— Ms. Spencer