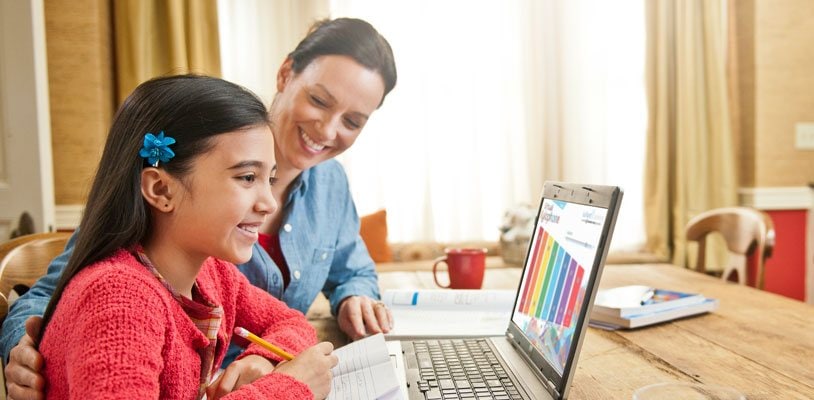 | | |
| --- | --- |
| Hours Spent Learning | A minimum of 30 hours per week. |
| Hours Spent On The Computer | About 75–80 percent of the school day. Classes blend both online and off-line work. |
| Level of Scheduling Flexibility | A prescribed schedule is provided. Students work with teachers as needed to create alternate schedules that accommodate their individual needs. |
| Number of Teachers | Students have one primary teacher. A school counselor is also available. |
Online School that Helps Students Thrive
Every day at Pearson Online Academy bring a new adventure, a new challenge, and a new lesson to be learned. From flexible scheduling to engaging and interactive lessons, the benefits of a private, online education feel limitless. Learn more about how Pearson Online Academy can work for your family.