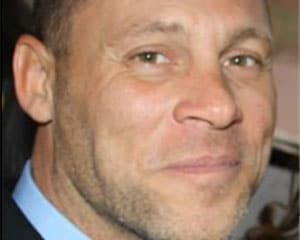 Mr. Stanwood is a high school science teacher at Pearson Online Academy. He holds a bachelor's degree in marine biology from Florida Institute of Technology and a master's degree in biology from Rutgers University. Mr. Stanwood became a teacher in 2003 and joined Pearson Online Academy in 2011. He shares his story below.
"I started working on a fishing vessel out of Dutch Harbor as a biologist. Afterwards, I moved onto an assignment with AmeriCorps, where I sampled and reported on stream health. I also performed environmental outreach in schools and for other community groups. I really enjoyed the environmental outreach, so I gave teaching a try.
The benefit of teaching at Pearson Online Academy is that students are able to own their learning, and are accountable for their decisions to study and work hard. It is inspiring to teach these students and it helps bring out the best in me.
Our amazing student body is what makes the school community so special. We have students from all over the world and from many walks of life sharing their experiences in our many clubs and activities. The depth and diversity of these interactions is a remarkable asset when it comes to sharing information and ideas with our Connections Academy global village."
When Mr. Stanwood is not teaching, he enjoys outdoor activities such as hiking and camping with his wife. He and his wife are also both regular year-round surfers and enjoy practicing yoga.
I love Pearson Online Academy because it allows me to teach a variety of subjects to motivate and inspire leaders of tomorrow. Our students are amazing and motivated, and this makes teaching an absolute dream!
— Mr. Stanwood