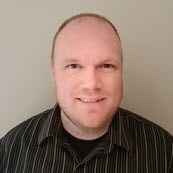 Mr. James Kiurski is a high school English teacher at Pearson Online Academy. He has been teaching at Connections Academy since 2016 and recently joined the Pearson Online Academy team in 2018. Mr. Kiurski has a bachelor's degree in English from Madonna University and a master's degree in teaching from the University of Michigan–Dearborn. He shares his teaching story below:
"I have served as an English teacher in grades 6–12 during my career and have had the opportunity to work in both brick-and-mortar and online schools. I became a teacher because of the positive influence teachers have had on my life. I felt inspired, encouraged, and supported by my teachers, and I strive to provide that same service to my students to help them achieve their goals.
Pearson Online Academy is truly a unique place to teach and learn because we have students from all around the world. I love working with students from such diverse backgrounds and watching them learn and grow from interacting with each other. Students at Pearson Online Academy learn to be global citizens through interacting and connecting with other students from around the world. Students also have the opportunity to select from a wide variety of rigorous courses that will help prepare them for their future.
A benefit of teaching at an online school versus a brick-and-mortar school is that online school affords educators the opportunity to spend more individual time with each student and family. This allows each student to receive a tailored, personalized curriculum that is not always possible at brick-and-mortar schools. If there was one thing I would tell a prospective parent, it would be that there are frequent opportunities for your student to socialize with his or her peers, including LiveLesson sessions, special events, clubs, and activities."
The school community at Pearson Online Academy is active and vibrant. Students have opportunities to join many clubs and activities that allow them to interact with their peers.
— Mr. Kiurski