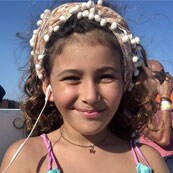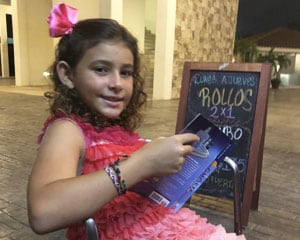 Melodie is an elementary school student at Pearson Online Academy. Located in Mexico, she decided to attend Peason Online Academy so she could learn English and meet new people from different countries.
About Me
I love acting and writing. I attend acting classes and write stories in my free time. 
My Online Elementary School Experience
At Pearson Online Academy, my favorite subject is language arts because it's very interesting. I'm fluent in Spanish, but sometimes I forget words in Spanish because I speak so much English. I also enjoy LiveLesson® sessions because they're fun and I learn new things every day.
What I like most about Pearson Online Academy is my classmates. They're so nice, and there's no bullying, even though we're all different.
What I like most about Pearson Online Academy is my classmates. They're so nice.
— Melodie